Russ White – Manager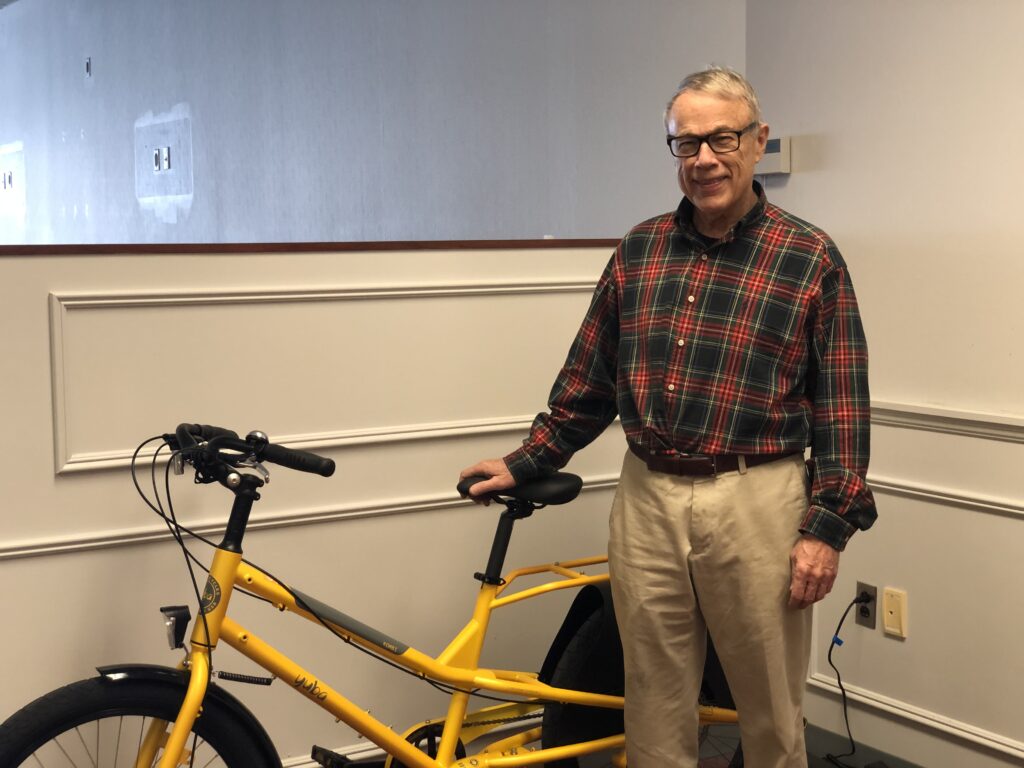 Russ is a retired publishing executive and was a founding partner of Firehouse Cycles in Yardley, Pa and Sourland Cycles in Hopewell, NJ. Twelve years ago Russ started the Trenton Boys & Girls Club Bike Exchange. The Bike Exchange is an all-volunteer effort that collects, repairs and sells donated bikes. The missions of the Bike Exchange are 1) to help low income families get decent bikes at low cost, 2) to raise money for the Trenton Boys & Girls Club, and 3) to provide intern opportunities for Trenton high school youth. Since its founding in 2008, the Bike Exchange has sold over 20,000 bikes and raised more than $1,200,000 for the after school programs of the Trenton Boys & Girls Club. The success and satisfaction of the Bike Exchange experience led Russ to found Princeton eBikes.  Along with his wife, Sharon, Russ has been cycling all over the world for 30 years.   Sharon got an eBike in 2019.  Since then, Russ and Sharon cycle together in the Sourland Mountains and throughout Central NJ.  Russ is an avid cyclist, but now Sharon is able to bike with him except on the hills where Sharon is now much faster.  Russ and Sharon typically bike about 30 miles leaving about 35% of the charge in the battery. Russ is especially proud of the team that has joined him in this effort to bring the largest selection of eBikes in the area (supported by eBike service) to Central New Jersey while benefiting the kids in Trenton. Russ, Theresa and Jay donated the funds for the Princeton eBikes start-up.
---
Jay Wrobel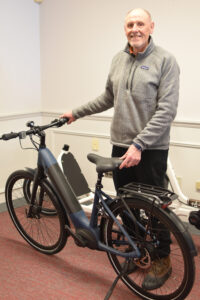 As a boy in Milwaukee, WI in the 60's, Jay remembers riding his Schwinn one speed all over the south side of the city, most of the time without hands on the handlebars.  In recent years he is not so brave (or reckless) and prefers rides along the canal, or on occasion, with his friends on Princeton Freewheelers rides.  His interest in bikes and biking have been put to good use as a volunteer with the Trenton Bike Exchange, which devotes its proceeds to the Boys & Girls Club of Mercer County. Recently Jay has also developed an interest in electric vehicles of all kinds, including the purchase of an electric car.  His fascination in this area continues with electric bikes and he is proud to be associated with Princeton eBikes and its further association with the Boys & Girls Club.  Jay and Theresa with Russ donated the funds for the Princeton eBikes start-up.
---
Theresa Wrobel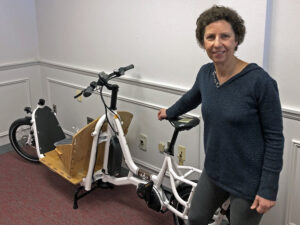 Theresa found her passion for biking among the steep hills of her home town, Ithaca, NY during her teenage years. She continues these endeavors with rides in hilly northwest Mercer and western Hunterdon counties with the Princeton Freewheelers and mountain bike riding in Utah.  In recent years she combined her love of biking with community involvement by volunteering time with the Bike Exchange and the Boys & Girls Club of Mercer County. She is excited to continue these efforts at Princeton eBikes. Theresa, Jay and Russ donated the funds for the Princeton eBikes start-up.
---
Scott Bruno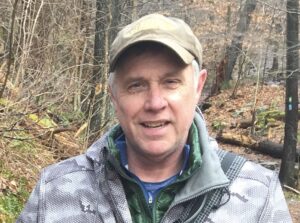 Scott doesn't not remember riding a bike. His first "real" bike purchase was an old Peugeot that he found in a newspaper listing back in the day. It barely ran and he had to teach himself how to fix it. Since then he's helped many family and friends get going on two wheels. His favorite bike is a Schwinn World Sport he converted into a single speed which he has used on bike tours around NYC.
---
Eliot Daley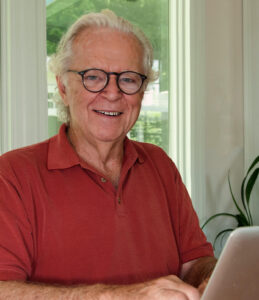 As a nine-year-old in 1945, Eliot Daley bartered his services as a caddy for his golfing neighbor's beat-up ancient Schwinn that weighed about fifty pounds and had crumbling cracked tires he pumped full of Neverleak in hopes of making it roadworthy. Living high in the impossibly steep hills of Montclair, California, above Berkeley and Oakland, he found downhill worked just fine but uphill was literally impossible. He has fantasized about electric biking ever since. Meanwhile, he and his wife Patti have dedicated their community work to the well-being of Trenton. She was pastor of Bethany Presbyterian Church there and a co-founder of Trenton Children's Chorus. Eliot was a co-founder (with Russ White) of Greater Trenton and is an active supporter of TCC and New Jersey Tennis League of Trenton, a longtime admirer of Russ' work for B&GC of Trenton, and now an eager member of this latest effort to benefit the kids of the city.
---
Barbara Clancey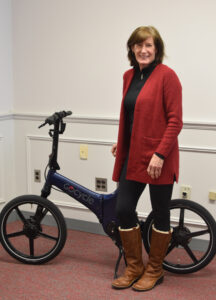 Barbara has been a member of the Princeton Free Wheelers for 20 years. Cycling is now a part of her life and has grown into a passion, spending many hours on a road bike with new friends. After retirement from a career in social services, she began volunteering at the Trenton Bike Exchange helping to coordinate bike drives with all proceeds supporting The Trenton Boys & Girls Club. She is looking forward to continued promotion of cycling and support of The Boys & Girls Club by volunteering at the new Princeton E-Bike Shop…..and checking out an e-bike ride!
---
Matthias Paschetag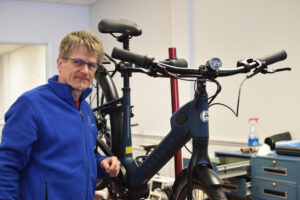 Matthias discovered his lifelong passion for cycling and bicycles early on. He learned to ride on his mother's retired 24" bike at age 8 and has not stopped riding since. While he has worked and lived in a number of countries, a bike has been his constant companion.
After moving from the UK to New Jersey in mid-2016, Matthias combined his life-long enthusiasm for bicycles with his attention to detail when he started to volunteer at the Bike Exchange [BEX] of the Boys & Girls Club of Mercer Country and via that path found new friends in the local bike community as well.
The BEX work led to a job at a local bike shop where he's working in bike service and sales. Now Matthias looks forward to applying his attention to detail and love for a smooth running bike when prepping the eBikes for sales or completing a bike in for a service at Princeton eBikes. Either way, Matthias is confident that the team's effort at Princeton eBikes will put a smile on our customers' faces, whether they leave the store with a new eBike or a newly serviced eBike.